Your career with us
We offer you a customized career with possibilities for personal and professional self-improvement along with a specific coaching "on & off the job". With trainee programs, language courses and certifications you can deepen your existing knowledge and get acquainted with new areas.
Our special feature is a 6-month trainee program. As a trainee, we will train you in various SAP technologies. We offer you an ideal combination of theoretical and practical knowledge. In the theoretical phase, you will participate in SAP training courses / certifications and continue to improve yourself independently with specialized textbooks. You can test everything without hesitation and carry out exercises on our test system. In the practical phase you will develop prototypes or take on individual development tasks within a customer's project. At the end of your training, you will have built up expert knowledge and start your career as an SAP developer.
Our role concept

"Choose a job you love and you will never have to work a day in your life." -Confucius 
If your job isn't listed here, but you think you could fit in with us, apply at apply@berncon.com.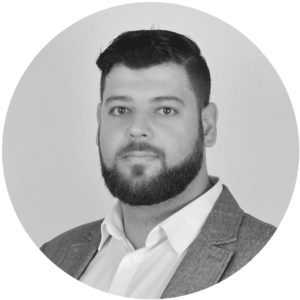 I look forward to your application!
Petar Hristov, HR
apply@berncon.com

+41 44 586 97 84